Here are a couple favorite new things from Trader Joe's.
If you haven't tried it, dont be put off by the can. Its really good. I like to eat it over the TJ's version of Fritos chips. Yum!
Max likes the kidney beans.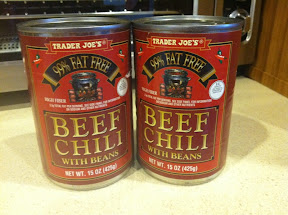 These freeze dried bananas and strawberries are a favorite of Max's. Great for on the go treats.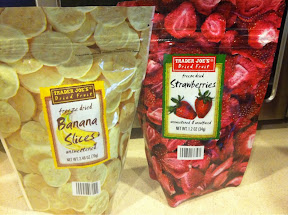 These salts/spice grinders are sorta new to our family.
We really have enjoyed the lemon pepper.
Max and I used the Himalayan pink salt on our scrambled eggs this morning. Light flavor, very nice.
The other 3 we haven't used yet but I'm sure we won't be disappointed: South Africa smoke seasoning spices, smoked sea salt and sugar/chocolate/coffee. Can't wait to try them out!
What are your new (or old) TJ favorites?
- Posted using BlogPress from my iPhone